Welcome to Napkin Folding Guide. Here's the easy and elegant Candle Napkin Fold. This is a lovely simple fold that does not require any starch and can be made in no time at all. This fold can be made with almost any napkin for a stunning effect.
advertisements
The Candle Napkin Fold
So you want something easy and elegant? Something that looks nice and fancy but doesn't take a boat-load of time? Try this one on for size.
---
1. Lay the napkin face down in front of you.
---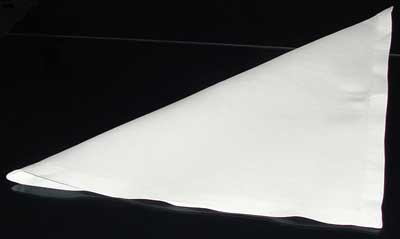 2. Fold the napkin in half diagonally.
---

3. Orient the napkin so the open ends point away from you.
---

4. Fold the long side up just about an inch. Press this fold down well or it will interfere with the next step.
---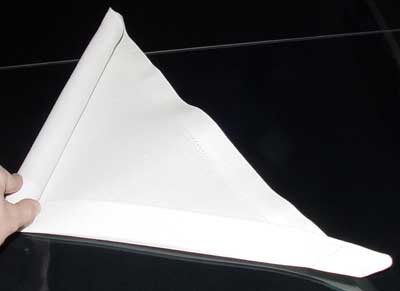 5. Starting at either end, tightly roll the napkin into a cylinder. Take care to roll it straight so it will stand solidly.
---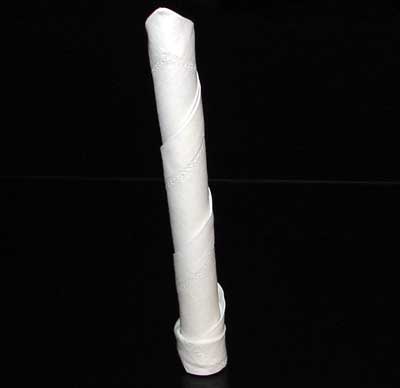 6. Tuck the end of the roll into the base on the backside and stand it up. Put those matches down, it's not a real candle. Jeesh, you're just like a child.